Concrete Driveway Replacement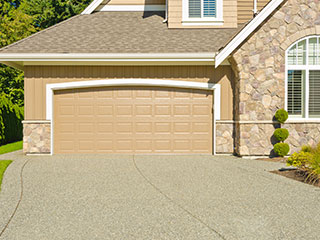 The driveway is one of the first things that people notice when they visit your home and ensuring its designed well and installed using good materials is one way to improve the curb appeal and value of your property. While there are a number of driveway materials to choose from, concrete continues to be the most widely used material, both on residential and commercial properties.

If you feel your existing driveway is looking dull or dated or has become damaged, you should consider getting it replaced. We at Pavescapes cater to customers in and around Alpharetta, Atlanta, and Buford, Chamblee, and have handled concrete driveway installation projects for customers in Cumming, Dacula, Decatur, and Doraville.


Custom Driveway Design
Our expertise has helped us build a solid client base in Duluth, Dunwoody, and the surrounding areas too. Over the years, we have successfully completed a large number of poured concrete driveway replacement projects; we have the expertise, knowledge, skill, and resources to handle your requirement efficiently and professionally. Whether you have an existing concrete driveway that needs replacement or want your paved or asphalt driveway replaced with a concrete installation, you can count on us to provide the best services.

We use the top quality materials and craftsmanship in our work and the driveway will be designed and installed at a reasonable concrete driveway cost. This ensures the feature will look great, last for a number of years and provide you value for money. You can choose from effects and textures such as stamping, stenciling, staining, and coloring to give the driveway a unique appearance.


Concrete Driveway Replacement - The Work Process
We follow a very methodical work process in residential concrete driveway replacement projects:


The driveway will be assessed to identify what damage it has suffered and how the surface can be removed.
The asphalt/pavers/concrete will be removed carefully.
All surfaces will be cleared of debris and leveled perfectly.
The concrete mix will be poured with provision for the expansion joints.
If you need the surface to be stamped, that process will be completed while the material is curing.
Once the concrete has cured completely, the joints will be filled and allowed to set.
The site will be cleaned and cleared of all the debris once the installation is complete.

For any more information on our expert concrete driveway replacement solutions, feel free to call Pavescapes at 770-656-8353.If you prefer, you can also send us your requests and project details via this online form.

Click on the images below to view a larger display.


Photo 1

Photo 2

Photo 3