Pavescapes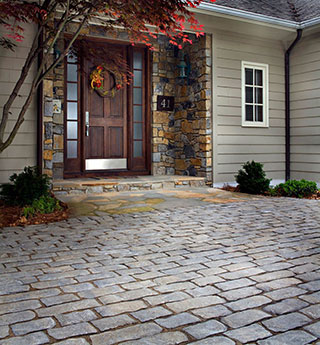 At Pavesacpes we specialize in the design and installation of stone pavers for both residential and commercial projects throughout greater Atlanta, GA. When speaking of outdoor living areas, the best choices of materials will always be stone. The main reason is that it is durable and strong; ensuring that the outdoor project we build for you will stand the test of time. Plus, natural stone also offer a very natural appeal to every yard no matter what theme you are trying to recreate. It has the ability to add that timeless elegance to your property.


Benefits of Stone
Stone pavers can be used for a wide range of outdoor projects including driveways, patios, fire pits, outdoor kitchens, walkways, sidewalks, and so much more. The professional team at Pavescapes understands that our clients want a paver installation that will increase the aesthetic appeal of their property and also will last a lifetime. For that reason we recommend the use of stone pavers for your next outdoor project. Here are some of the great benefits of using stone pavers:


Durability: stone is a natural material which means it performs great against all types of weather conditions. It is a strong and hard wearing material that is both versatile and reliable. A project installed with the use of stone pavers by an experienced contractor will stand the test of time. You will get many years of enjoyment out of your stone paver project.


Cost: stone pavers can be a little more expensive than many of the other paver products on the market today such as concrete and brick pavers. However, paying a little more in the installation phase of your project could see you spending less in the long term. Because stone is such a durable material it is much stronger and longer lasting and requires very little maintenance.


Aesthetics: stone pavers will add appeal and elegance to your home or business. Stone is a natural material that adds an 'old world' feel to your landscapes. There many different types of stone pavers available such as flagstone, travertine, limestone, sandstone and bluestone. Each has their own beautiful characteristics.


Design: the great thing about using stone pavers is that the design options are endless. With a large variety of colors, shapes, sizes and textures available you can create a unique paver installation like no other.


There is no doubt that natural stone pavers are a good choice for your outdoor living project. However, you have to choose one that will work best for your specific project and one that will blend in well the rest of your exterior surroundings. The landscape design team at Pavesacpes will guide you through and help you design the stone paver installation of your dreams.


The Right Company for Natural Stone Projects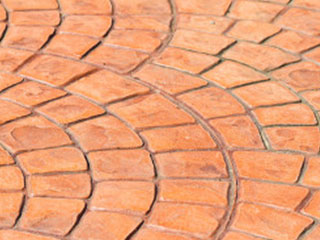 If you have a stone paver project in mind for your outdoor living area then contact us at Pavescapes today! Whether it is a patio or a driveway; you will never go wrong with stone pavers. This is especially true if you get the help of a professional landscaping company who can deliver best results out of stone pavers.

Pavescapes is a leading paving stone installation company that you can entrust your outdoor projects to. We have a team of skilled and experienced landscapers that can promise top quality craftsmanship and friendly services to customers like you. The number of years of experience we have in the field is enough to guarantee that we work with quality and competitiveness all the time. We provide a wide range of stone paver services throughout the greater Atlanta, GA region and have done for many years with great success!